| | |
| --- | --- |
| Posted on June 2, 2013 at 11:25 AM | |
"The true way to understand scripture is through intuition,
attuning oneself to the inner realization of truth."


-- Paramahansa Yogananda*

*Yogananda, Sri Sri Paramahansa. (2005). God Talks With Arjuna - The Immortal Dialogue between Soul and Spirit. The Bhagavad Gita: Royal Science of God-Realization. (3rd impression, Vol. I, pg. xxiii.). India: Yogoda Satsanga Society of India.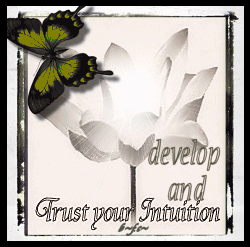 Above: Intuition, in 'Gifts' at Blissful Self : http://www.blissfulself.com/gifts.html. Created by Eppi Sukhu.
! Interested in learning more about, and developing your intuition? Take a look at what Yogananda recommends, via his inspirational article (in Inner Culture Magazine, October 1936), housed at Crystal Clarity Publishers.
Are you having difficulty accessing the link to the article? If so, just click here: http://goo.gl/K8WBls .